Let's be honest: I have spent hours upon hours trying to decide how to set up my home office. My desk, which is actually an inherited dining table, is pretty huge and has always posed an obstacle in this never-ending story of me moving the office furniture. It just never quite worked anywhere, until I bought this super basic Ikea shelf (seen above my desk). I sprayed the hardware bronze to be less masculine and bring out the mixed wood hues in the table/desk, and now I'm pretty content with the layout. Once the big items were set, I had fun searching for my gold accents and picking prints to frame. And in case you were wondering, the shelf was never intended to be functional…I just needed more space to style. With a rolling rack housing my oversized coats and samples to shoot, I have a pretty sweet space that I now spend majority of my days in. It is so important to enjoy your work environment, and for me, to be happy with what I am staring at all day long.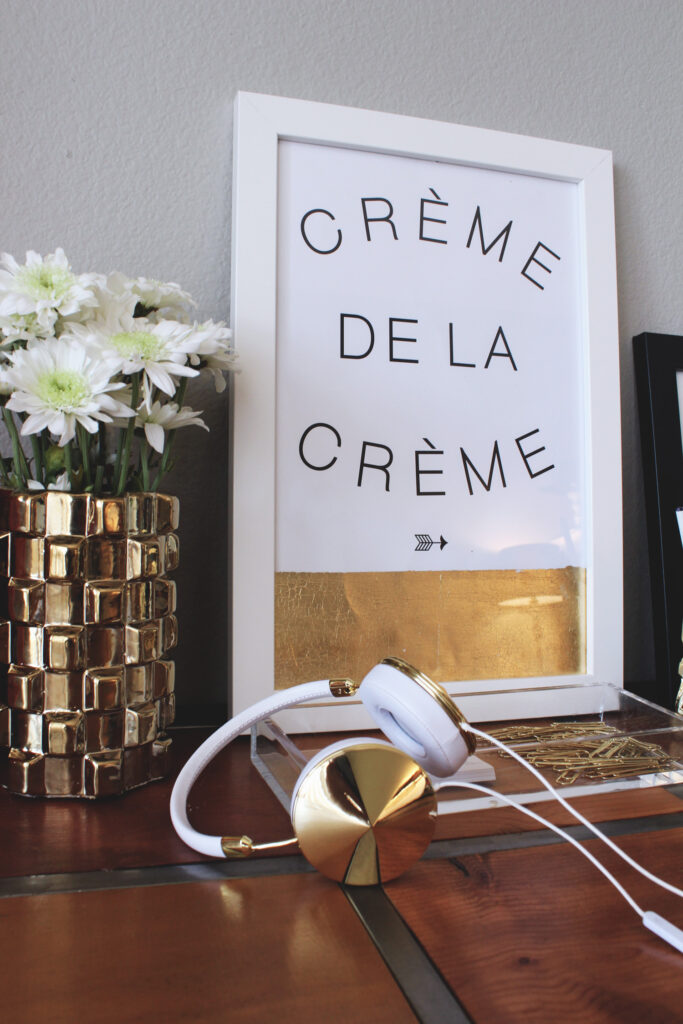 To go along with my gold addiction, I am also addicted to these gold Frends headphones that help me cancel out the household noise around me so I can focus on work.
This shelf is a compilation of life, art, DIY, and style.
My employees are cuter than yours.