After a Thanksgiving [turkey] hangover the last thing anyone wants is to brave the crowds at 4AM, am I right? I've given up on Black Friday long ago–there's nothing I want that bad. Instead, I whip up some birch chocolate pancakes (from a bag lol), grab my laptop, and hop back into bed to shop the sales.
This year I'm refining my gift shopping, aka buying less and focusing on quality. At the end of the (holi)day who really wants all those nic-naks that have no purpose in your life? I sure don't want any tchachkis so I'd rather score a great deal on something I actually want and return the favor to those I'm gifting this year.
Cosabella intimates is one of those brands you just can't go wrong with. It's a classic line women love to receive and today they are having some pretty insane sales! I've partnered up with Cosabella to share a sale on a collection I'm personally obsessed with, the Cheyenne. Today this collection (and some others) is 40% off and you can shop it all online through 11/28 11:59PM EST.
You've probably seen me wearing some sexy little lacey bras under sheer tops or t-shirts because I love when those details peek through. And honestly, until I started wearing Cosabella undies + bras it was pretty unattractive under there (LOL) because most "lingerie" is so uncomfortable. If you're like me and need a little help underneath your clothing you should try out Cosabella, it will change the way you look and feel even when you're just wearing a plain white tee. Or in my case, an oversized men's shirt to cook breakfast.
Happy Shopping!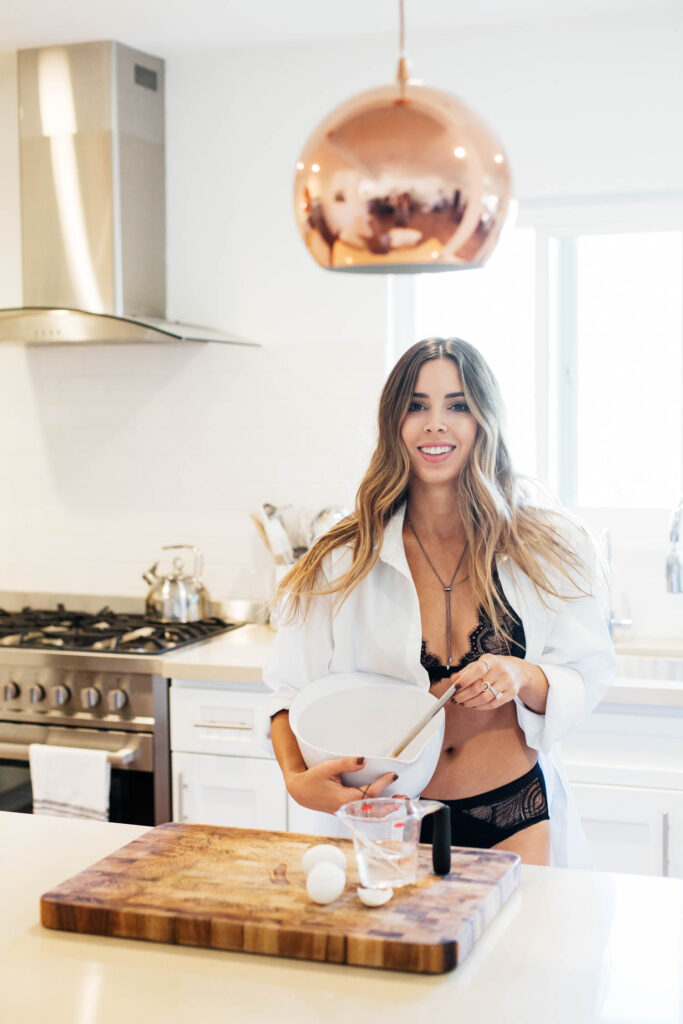 This post is in collaboration with Cosabella. All opinions are my own!
Sale Details: 40% off now through 11/28 11:59PM EST.
*Cannot apply to gift cards/packs/shipping fees/past orders or combine with other discount/coupon/offer.