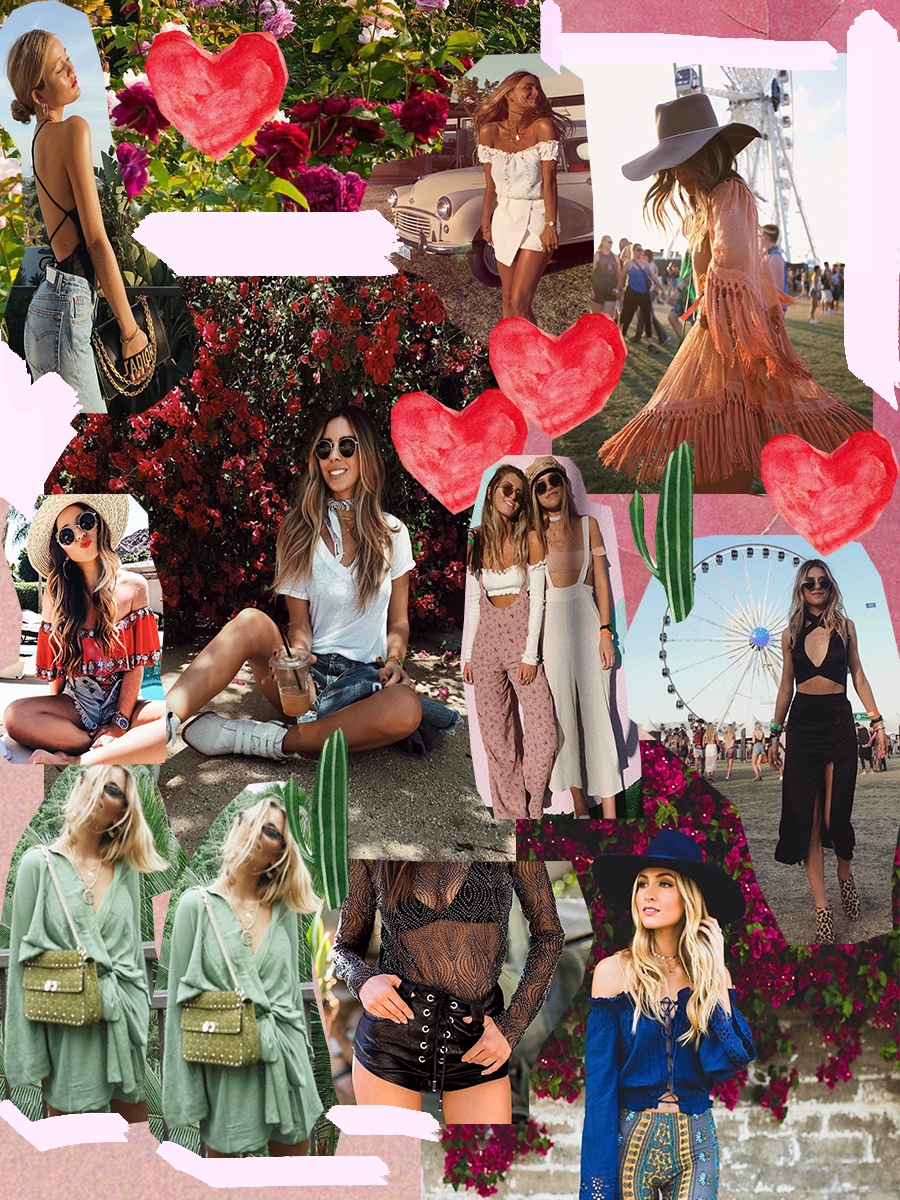 You asked for it so here it is! I collaborated with my assistant Kenzie Burke, who has impeccable style, to pinpoint past Coachella looks I love & are realistic. Festival season can be so overwhelming and quite frankly, over the top. There is so much pressure to show up in something show-stopping and honestly I'm just not about that. I prefer cute but ultimately comfortable and attainable. Sure, I've drooled over Rihanna, Gigi, & Bella's looks but I mean, that's obviously not going to happen. If you're attending any festival this spring / summer, I've located some good pieces that will either elevate your looks or simply add a fun twist to your casual look. Stay tuned for a post about my festival essentials, too, because there is NOTHING worse than a dead iPhone as you're trying to call an Uber….I will share that story in next week's post.
Are you going to Coachella this year? Let me know below!
Outfit Inspiration Credit:
Ella Mcfadin, Kelsey White, Sofie Elkus, Gina Ybarra, Lisa-Marie Mewes, Edith Broad, Josefine H.J & Rocky Barnes.