It's no secret that I'm not a huge Valentine's Day fan, but I love any excuse to shake up a festive cocktail. And obviously VDAY gives you lots of cute pinkish reasons to do so. OR, you can totally boycott the whole thing and start celebrating Galentine's Day, which is a totally new concept to me. Key word, gal. Basically, it's just an excuse to be cute with your girlfriends. Think: cheesy girly movies or a viewing of The Bachelor, yummy cocktails / snacks, and lots of pretty roses. In fact, I think it would be so cute to pick a girlfriend to send roses to! Damn it, why didn't I think of that sooner?
To get you started, here is a super simple cocktail recipe that you can probably throw together with the leftover contents in your fridge (if you're anything like me). Scroll down to get all the details.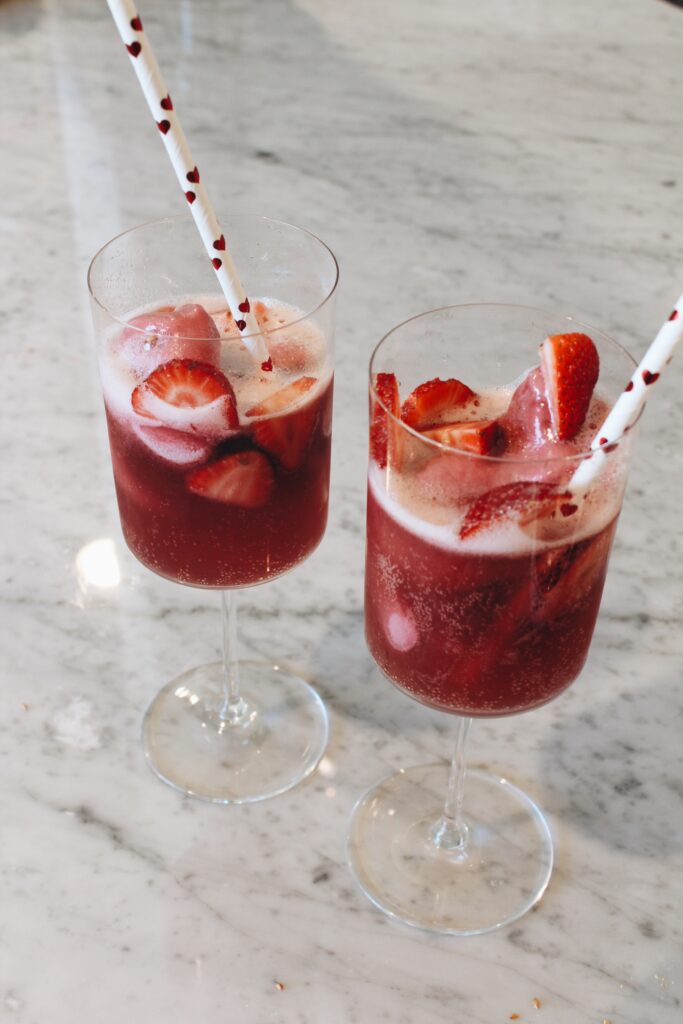 GALENTINE'S DAY COCKTAIL
Champagne
Raspberry sorbet
Strawberries
Cute straws
Slice 1-2 strawberries for each glass.
Add 1-2 scoops of sorbet to your glass.
Pour champagne to the top.
Garnish with a cute straw and whole strawberry on the rim.
CHEERS!