This week has been absolutely crazy for me and finding time to have my usual breakfast has become nearly impossible. Since I have resorted to juicing on my busy days, I wanted to find a good summer alternative that will make me feel like I'm off to board a yacht and not my downtown Los Angeles office….but, since I am working girl, the tropics in my mouth will have to suffice for the lack of it in my daily environment. This particular recipe will give you that kickstart you depend on coffee to give in the morning with a delightful after taste (aka no yucky coffee breath)! See the recipe below: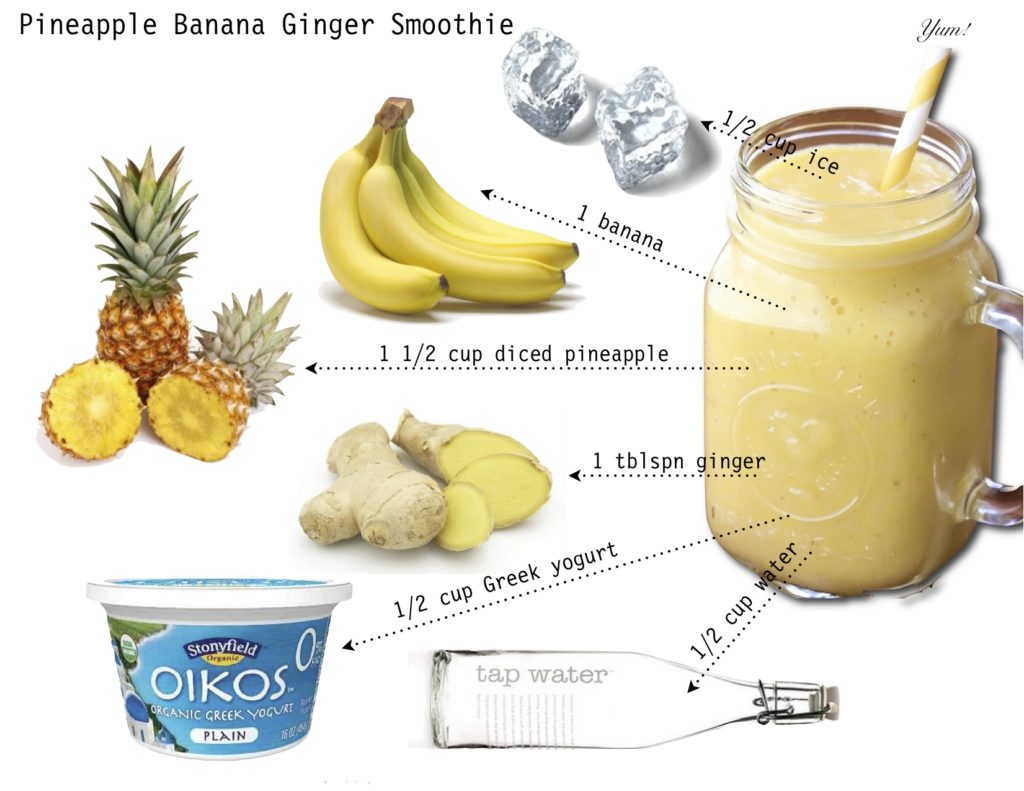 Pineapple Banana Ginger Smoothie
1 1/2 cups diced fresh pineapple
1 banana
1/2 cup greek yogurt ((I used vanilla, but you can choose your favorite flavor))
1 tbsp. grated fresh ginger
1/2 cup ice
1/2 cup pineapple juice or water
Blend all ingredients together & enjoy!