RICOTTA LEMONKale Salad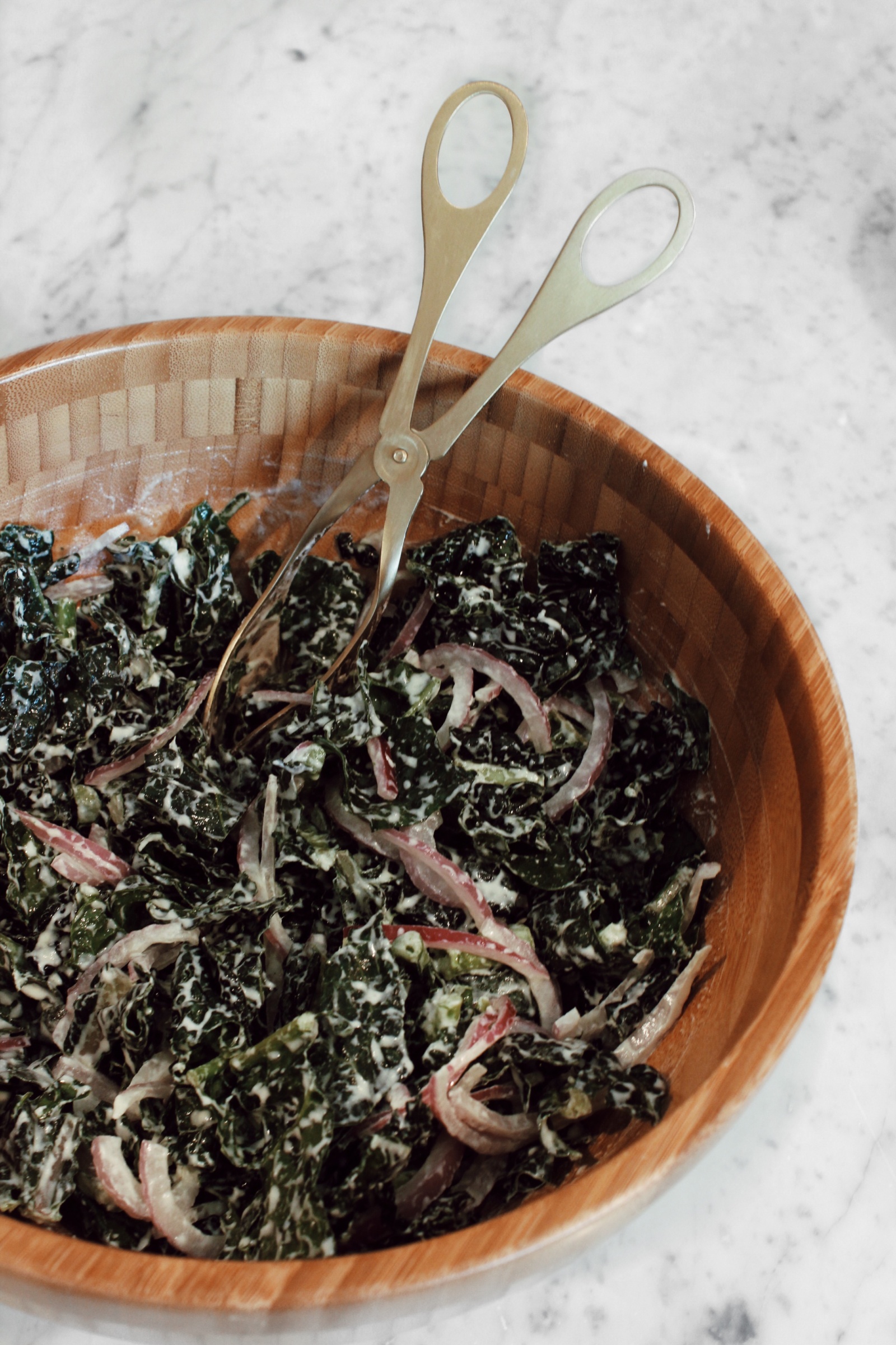 I love a good salad. 5 days of out of the week I eat a salad for lunch, but it's not always homemade. I'm definitely guilty of frequently hitting up the prepared foods section in Whole Foods. But when I'm serving a salad during dinner it's always homemade. There is nothing like fresh ingredients in a dish. Especially when lemon is involved. I've tried just about every alternative to cutting open a lemon and juicing it, but nothing tastes as good as the real deal.
When it comes to kale salads I have a rule. You MUST massage the lettuce. Otherwise the core (does kale have a core?), or the hard part in the middle, will be annoying in your mouth. I've totally bled eating a kale salad because those suckers can be rough! If you massage your kale, it softens the core, making the eating process much more enjoyable. Also, most kale salad recipes taste better when the kale has had an opportunity to soak. If you're drenching your kale in olive oil (like in this salad), massage the oil into your kale and let it sit for a good 20 minutes. It will make a huge difference.
This salad is made up of very few ingredients but offers lots of delicious flavor. I've also noticed that it can be eaten the next day, too, which is rare with salads. On occasion this salad has even tasted better the second day. Point is, keep the leftovers for lunch.