Smoothies are a daily part of my meals. They are filling, yummy, healthy, and easy. All the necessary things for me to continue making something. Let me also say that purchasing a Nutri-Bullet has made smoothies a piece of cake when it comes to clean-up, too. Most of the time I use the double-sized cup that comes with it and refrigerate the rest for Paul if he's not home. Otherwise the individual cup is the perfect amount for a smoothie.
You're probably used to seeing bright, pretty colored smoothies on my Instagram but I switched things up lately since I'm trying to avoid such a high sugar content in my smoothies. However, I can promise you that even though this is green and not a pretty shade of pink, it is just as yummy. And hey, it's so much better for you!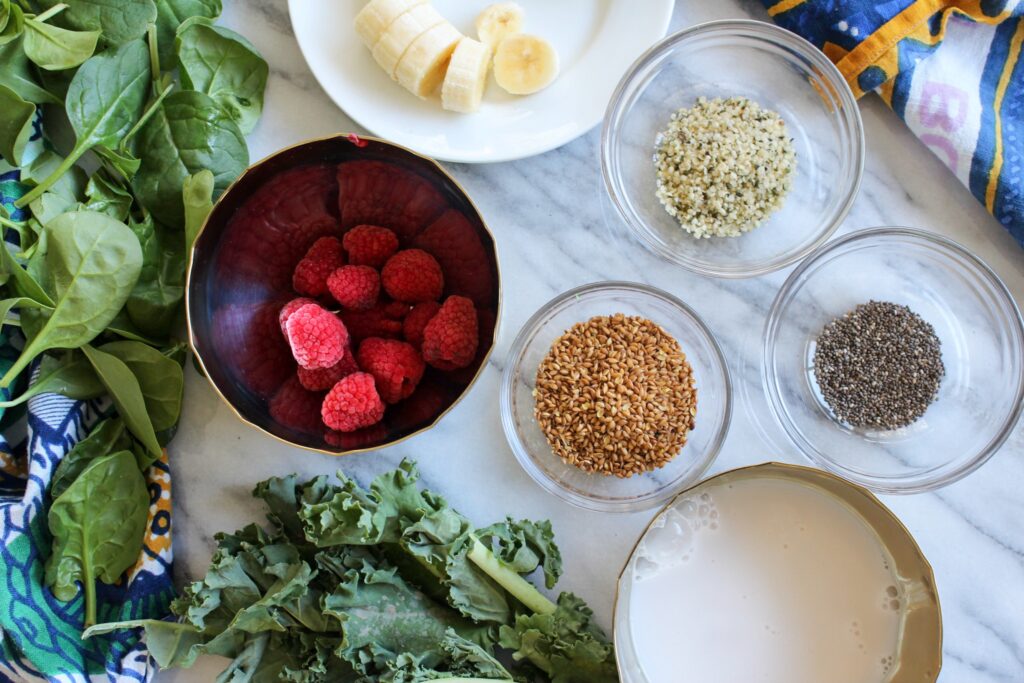 FRUITY GREEN JUICE
Kale – handful
Baby spinach – handful
Raspberries – a small hanfdul
1 Banana
Chia seed – a healthy pour
Hemp seed – a healthy pour
Flax seed – a healthy pour
Coconut milk – 1 cup-ish
Put a layer of crushed ice into your cup.
Compact the greens into the cup.
Add the banana & raspberries.
Sprinkle all the seeds.
Pour the coconut milk until it reaches the halfway point in your cup.
Blend & enjoy!