VIDEO: Donut party
Recently I hosted my first (of many to come) DIY Donuts + Champagne Soiree. Since a lot of my girlfriends have asked if we can make donuts together I decided to invite a handful of girls over and do it all together. I figured with the holidays approaching it might be a fun break from all the hectic events and work we are all drowning in to just take an afternoon to be domestic.
I set up a donut decorating station, where each girl had her own drying rack of donuts to frost and embellish with gold and silver glitter (edible, of course), and festive sprinkles. It turned out to be a very relaxing and therapeutic process, according to some. Even better!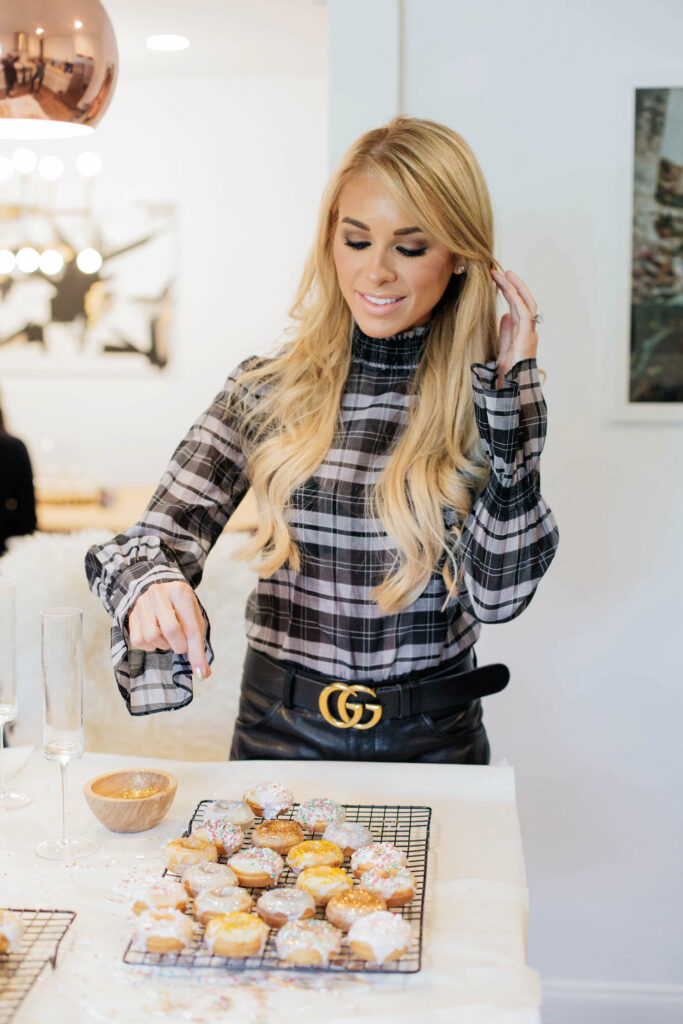 After decorating donuts, we headed to my dining table, which I converted into a DIY marbled ornaments station. I discovered this easy craft last year and was so addicted to making these ornaments I wanted more! Since this craft is relatively simple, it gave us an opportunity to chat and discuss everything from our plans for the holidays, our proposal stories, relationships, etc. This was a verrrrry girly day, but we all needed it.
Following DIY ornaments, we attempted to take a little holiday photo since none of us are exactly the Christmas-card type, but thought it would be fun to do one of just us girls. The dogs photo-bombed, of course.
In attendance were some of my favorite bloggers: Sophie Elkus, Annie Lawless, Belen Salomon, and Pam Hetlinger. I intend to host festive soirees seasonally, and will make sure to document each one!
I'M WEARING: Lulus Maxi Dress

This post is in collaboration with Lulus. As always, all opinions are my own.