Pretty sure the last time I wore full-body overalls was circa 1991 and they were pink and white striped from OshKosh. I know with certainty that Mary-Kate & Ashley had the same pair so it's all good. But talking about present day, it's a little trickier to wear these things casually without eliciting some strange stares, including one from my husband. He is pretty used to me wearing funky things now and then but there are certain items in my closet that he will never stop making fun of me in. This happens to be one of them–my farmer outfit–even though I make a point of adding heels and a feminine top to balance it out.
This just goes to show that I fully dress for myself–not a man 😉
I realize overalls aren't sexy, but hey, I'd take an outfit compliment from a well-dressed girl over a guy any day! Now, about the caption…Paul has been running around our house singing (very off key, might I add) this damn song for days and I finally heard the real version and it's now beyond stuck in my head. Not gonna lie, I like it. It makes perfect sense to me and has a fun catchy hook. Totally off topic but I figured if I talk about it openly maybe the song will leave my head!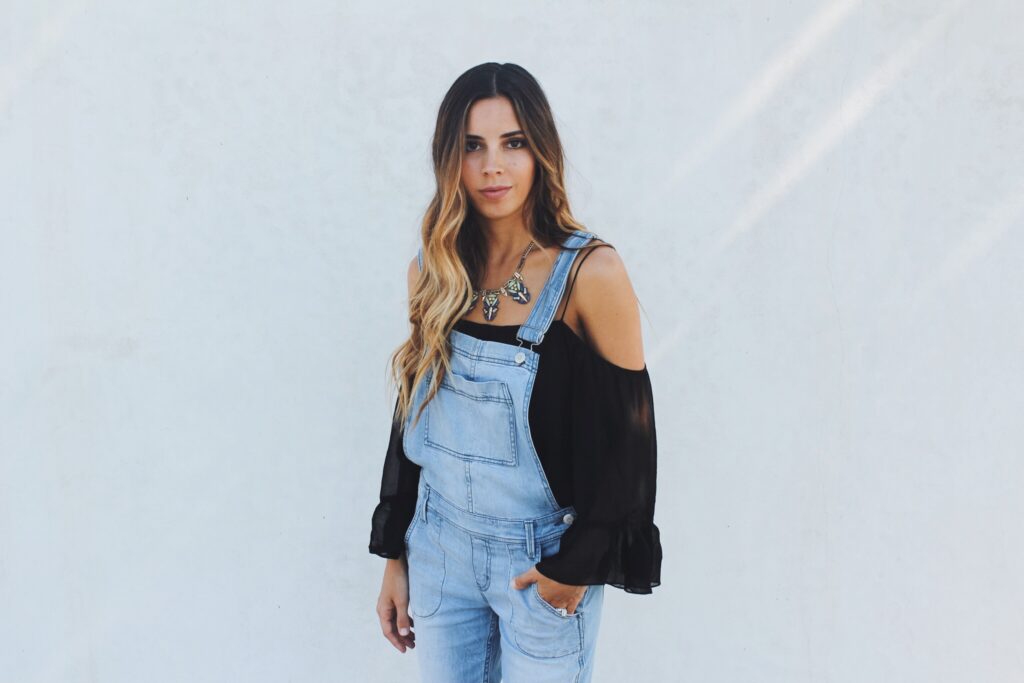 I'm wearing: Level 99 Lily Overalls // Zara top (similar here) // Steve Madden heels // Zinnia West necklace