DO'S & DON'TS OF NEW ORLEANS
Last weekend I traveled to New Orleans for Mardi Gras with my husband and his family. It is long-standing tradition of his family to participate in all the NOLA festivities during Mardi Gras and this year was especially important for us to attend. It was the 50th anniversary of the Endymion ball and the last time the men (in our family) would ride on the floats (long story that I won't get into). Since Mardi Gras is the busiest time to visit New Orleans I didn't even bother bringing my good camera because I knew I'd be battling the crowds for a photo I found acceptable (not a fan of big crowds), so I've decided to share some iPhone snaps from my trip as well as some Do's & Don'ts for those of you planning a trip down to NOLA.
Before reading my list, you should know a couple things about me. When I travel to popular places, I always like to go on the "off season," not weather-wise, but tourism-wise. I really really really do not enjoy large crowds of people. I don't like overly-popular, trendy, or "hot spots" that are overrated, either. Duh, right? Well, not really. It's not always so obvious to others and when I ask for recommendations because I'm often steered towards the cliche things I don't enjoy. New Orleans is a place I would love to come visit not during Mardi Gras. I want to go to a haunted mansion, take a swamp tour, ride a bike through the city, etc. But, when you are in a different city, you make the most of it.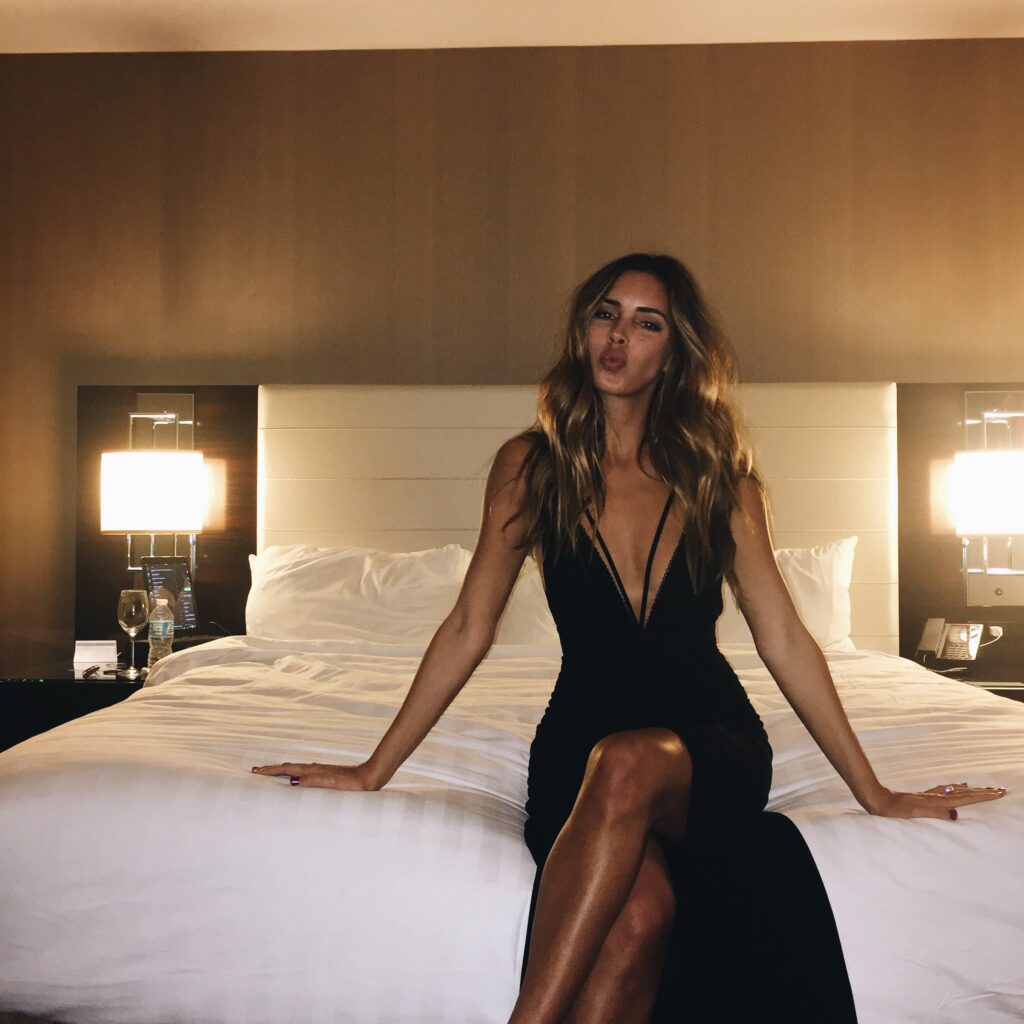 Don't get me wrong. I had fun. I hung out with Steven Tyler, watched him perform about 10 feet away from my face, caught his mask, took a selfie….no, Steven Tyler wasn't the only part of my trip I enjoyed (lol). I ate, and ate, and ate, and ate….
The Do's & Don'ts of New Orleans:
Do go during Mardi Gras. But probably only once. Picture the crowd from Spring Break: Cancun and bring them to the French Quarter, give them a mound of plastic beads to throw at people in exchange for a flash and you have Mardi Gras. Lots and lots of people. Lots and lots of drunk people. Most of the surrounding streets are closed off for the festivities so you don't get the full experience of the city. Also, catching a cab or Uber is extremely tricky. Oh, and you totally do not need to flash people for beads. They will throw them to you as long as you jump up and down and act super excited to get some.
Don't drink & snap. Especially during Mardi Gras. It takes a lot of energy to be part of it. And I mean a lot. You need to be alert! What do I mean? Well…one hand was glued to my phone (Snap-chatting for you guys), and the other holding my drink (necessary) and while walking through the Quarter I slipped on some damn beads and literally proceeded to fall in slow motion. My drink went flying on some nice older couple, and my legs wobbled in an attempt to save me from falling to my death on the world's dirtiest street. Luckily (there IS a god!) I defied gravity and made it on my two feet. From that moment on my phone was safely tucked into my pocket and I clung on for dear life to my husband. Do NOT drink and Snap! Sidenote: I was totally sober but probably looked like the drunkest idiot there 🙁
Do drink a Grenade. It's a New Orleans signature drink and unlike anything else you'll try. They are also big on the Hurricane but it kind of tastes like Pine-Sol to me. The Grenade is fruity, strong, and comes with a cute little accessory (a neon plastic grenade).
Do try a beigne. Cafe du Monde is the most popular spot to stop for a beigne and some coffee but let me tell you…that place is popping. At. All. Hours. Of. The. Day. We were lucky enough to snag a tiny table but it wasn't easy. Honestly, I didn't find it to-die for. I personally love the beignes at Bottega Louie better because they are stuffed with Nutella. But, it's a NOLA classic so you kinda have to try it.
Don't feel obligated to parade watch all day. There are 100's of parades. Literally. I found the Muses parade for women (they throw shoes!) to be a fun one and the Endymion parade is one of main parades with the most intricate floats.
Do try non-traditional food, too. We ate at Mandina's, which is a super traditional Creole restaurant, complete with turtle soup and shrimp remoulade, but we also had one of the best meals ever at a place called Victory. It's more of a bar with really good appetizers, but the food and drinks were impeccable. Definitely worth it.
Don't buy an expensive dress for the ball. This only pertains to anyone who is attending the Endymion ball, or any of the various balls during Mardi Gras. You are required to wear a floor-length gown and this time I was smart. I got a dress from Windsor that was inexpensive but elegant enough. I couldn't be happier with my decision, especially after the bottom of my dress was drenched in spilled alcohol. See my point?
Don't wear heels. Period. Just like Europe, the cobblestone makes it nearly impossible to walk in heels. So don't. Also, as I explained above, the beads everywhere make for a very precarious walkway. I opted for converse and flat booties for the entire trip.
Do explore and see the architecture. A lot of the original New Orleans architecture has been preserved and many places are still on full display to the public. I was in heaven with all the colorful buildings and lush greenery hanging from all the wrap-around porches. I stopped into the Pharmacy museum, which I recommend, to see all the old lotions and potions used back in the day to cure ailments. Plus you will see some of the voodoo tools and other poisons that are straight out of American Horror Story.
With only a short 3 1/2 days in New Orleans I did manage to do quite a bit, and I would say a weekend during Mardi Gras is all you need. If I ever make my way back to New Orleans I would love to explore some more when it is less crowded and get a real vibe for the city. If you have any questions about my trip feel free to leave a comment below 🙂