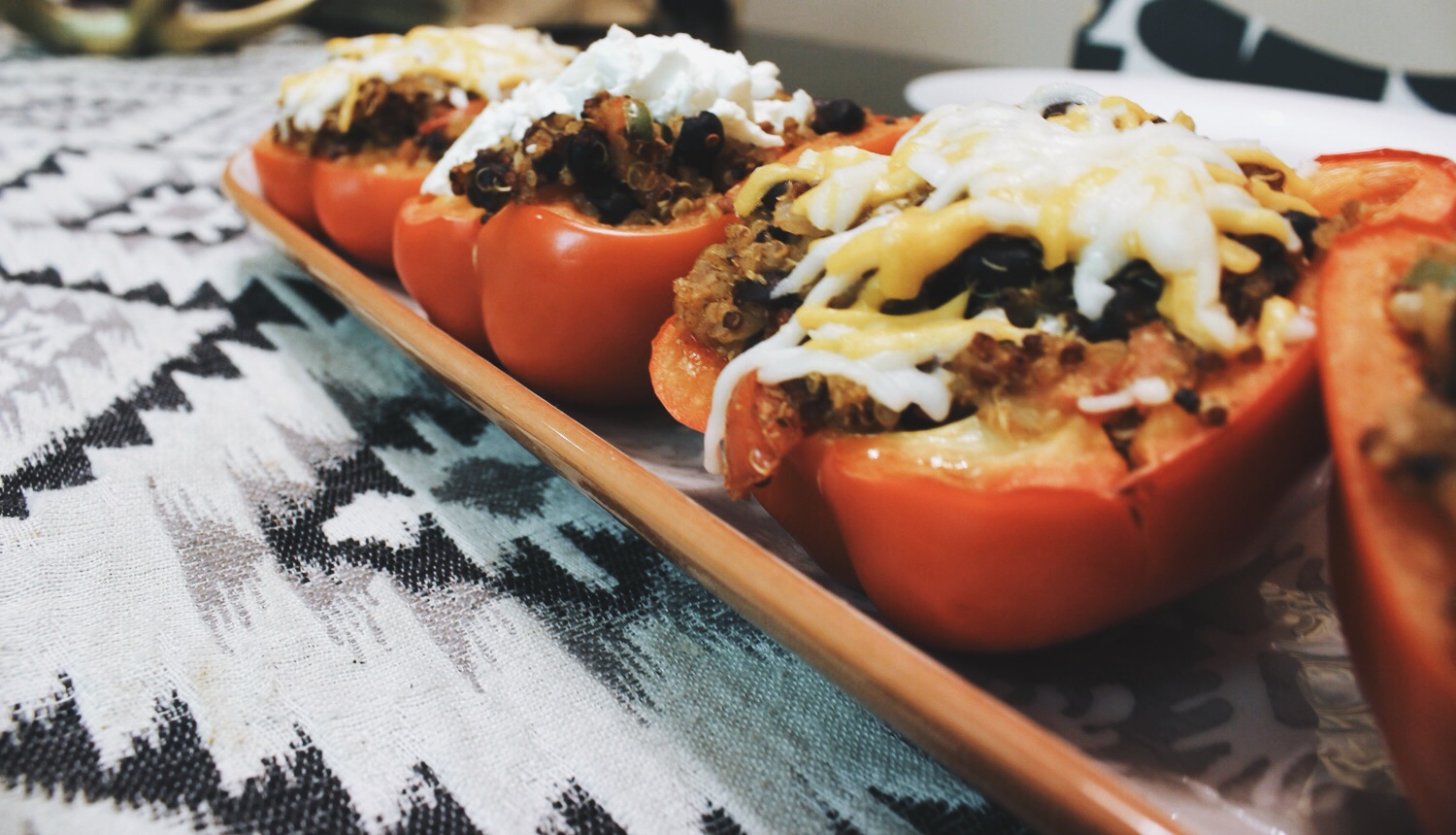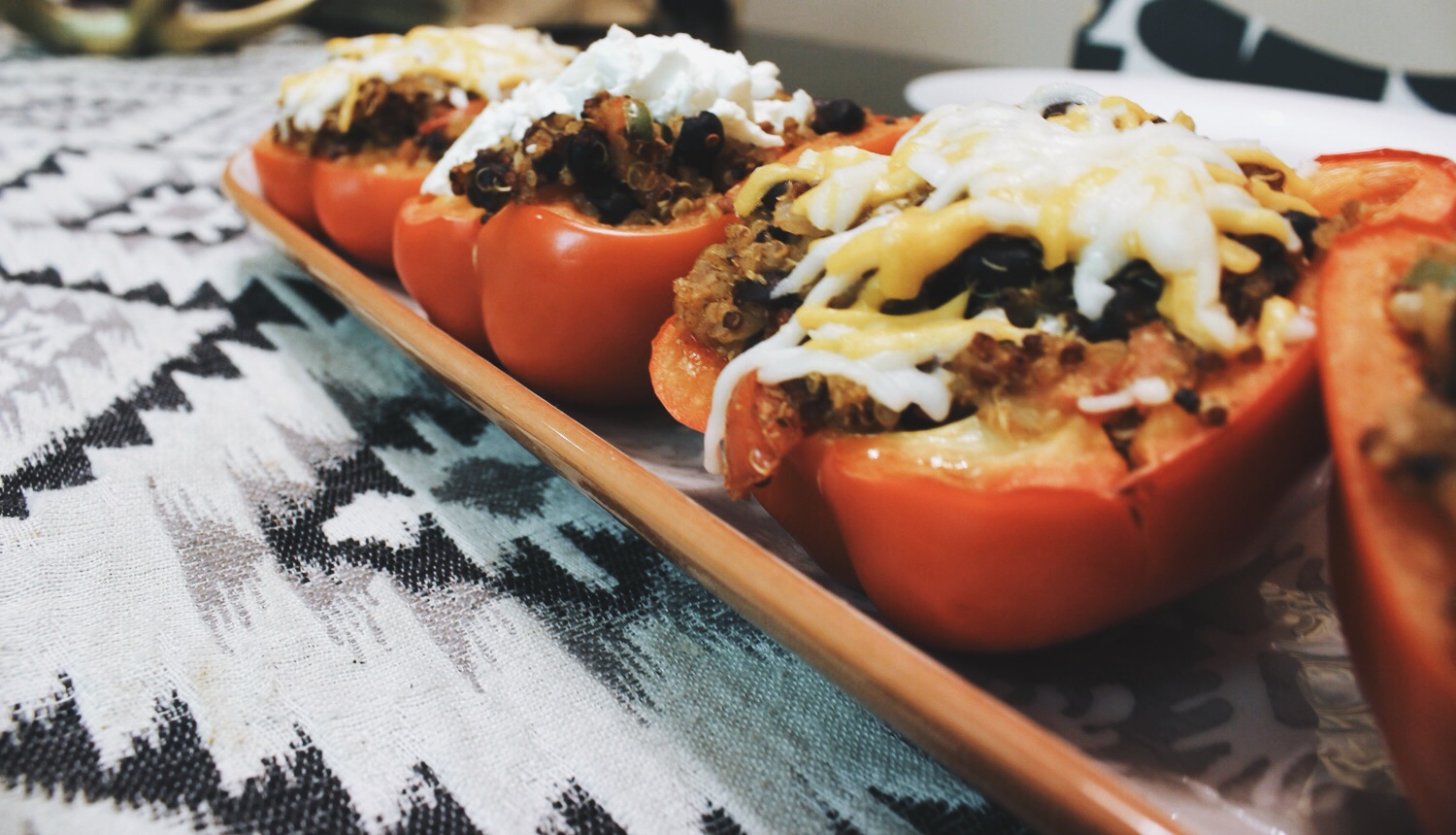 I've kind of been in a cooking rut lately. It's not like I don't have a massive archive of recipe inspiration from Pinterest alone, it's just that I haven't been motivated to actually try something new. However, last Thursday as I was pinning up my weekly storm, I came across a stuffed pepper quinoa recipe that had me putting my shoes on and running to the door before I could even look up the recipe. I guess you could say that anything stuffed pepper related excites me. My mother makes an incredible Hungarian stuffed pepper dish that I just can't get right and so this was my opportunity to perfect my own version. And I'll let you in on a little secret that has seriously changed my life: Bulgarian Feta. It's feta, only creamier. Enough said. Try my new recipe, and don't forget the Bulgarian feta.
Black Bean Quinoa Stuffed Peppers
2-3 red peppers, but in half (the long way) and gutted
Quinoa (cook 1 cup according to the bag)
Bulgarian feta (Jon's market, or any "ethnic" market carries it)
1 can of black beans
1/2 a jalapeño, sliced
1 Roma tomato, diced
1/2 yellow onion, diced
1 tblspn chili powder
1/8 tspn black pepper
1 tspn red pepper flakes
1/8 tspn salt
1 tspn olive oil
1/2 tspn cumin
1/2 tspn dried oregano
2 garlic cloves, sliced
1/2 cup chicken broth
Preheat oven to 400º.
In a saute pan heat olive oil and add garlic, onions, and jalapeños and stir for 4-5 minutes or until onion turns translucent.
Cook your quinoa while you are doing step 2.
Once your quinoa is cooked place into a bowl and add black beans, onion mixture, tomatoes, chicken broth, chili powder, cumin, oregano, red pepper flakes, salt, and pepper.
Arrange your peppers on a baking trey and fill with quinoa mixture.
Cover the trey with foil and cook in the over for 20 minutes. Remove, add Bulgarian feta to the top and put back into the over (uncovered) for another 5 minutes.
Serve with salsa, sour cream, guacamole, lime, or all three!