I'm beyond excited to OFFICIALLY annouce that Round 2 of my collab with NCLA is here! Presenting the latest collection…Take Me to Capri! If you're new around here, I released my initial set of polishes with them in 2017. You can read more about that first collab and how it came to fruition in this post, but basically I've stalked NCLA since forever and am still pinching myself that I get to create alongside them.
The Take Me to Capri collection is inspired by my favorite place on Earth…Capri! From the flowing drinks (obviously) to the sparkling water to the gelato, each polish represents a little slice of Italian heaven. There are 4 new colors, and we had to bring back the mauvey-pink 'Capri Sunset' shade since that was a crowd favorite! We also included an incredible cuticle oil in this collab because who wants nasty ass cuticles? And just so you know, these polishes are made in LA, cruelty-free, vegan, and 7-free aka they don't contain the harshest chemicals found in a lot of polishes.
You can shop all 5 colors + the oil right here, and as a fun little bonus, you'll get the cutest f*cking stickers ever. You can also buy all 5 shades together for a discounted price of $64 and you will DIE for the lemon box the set comes in!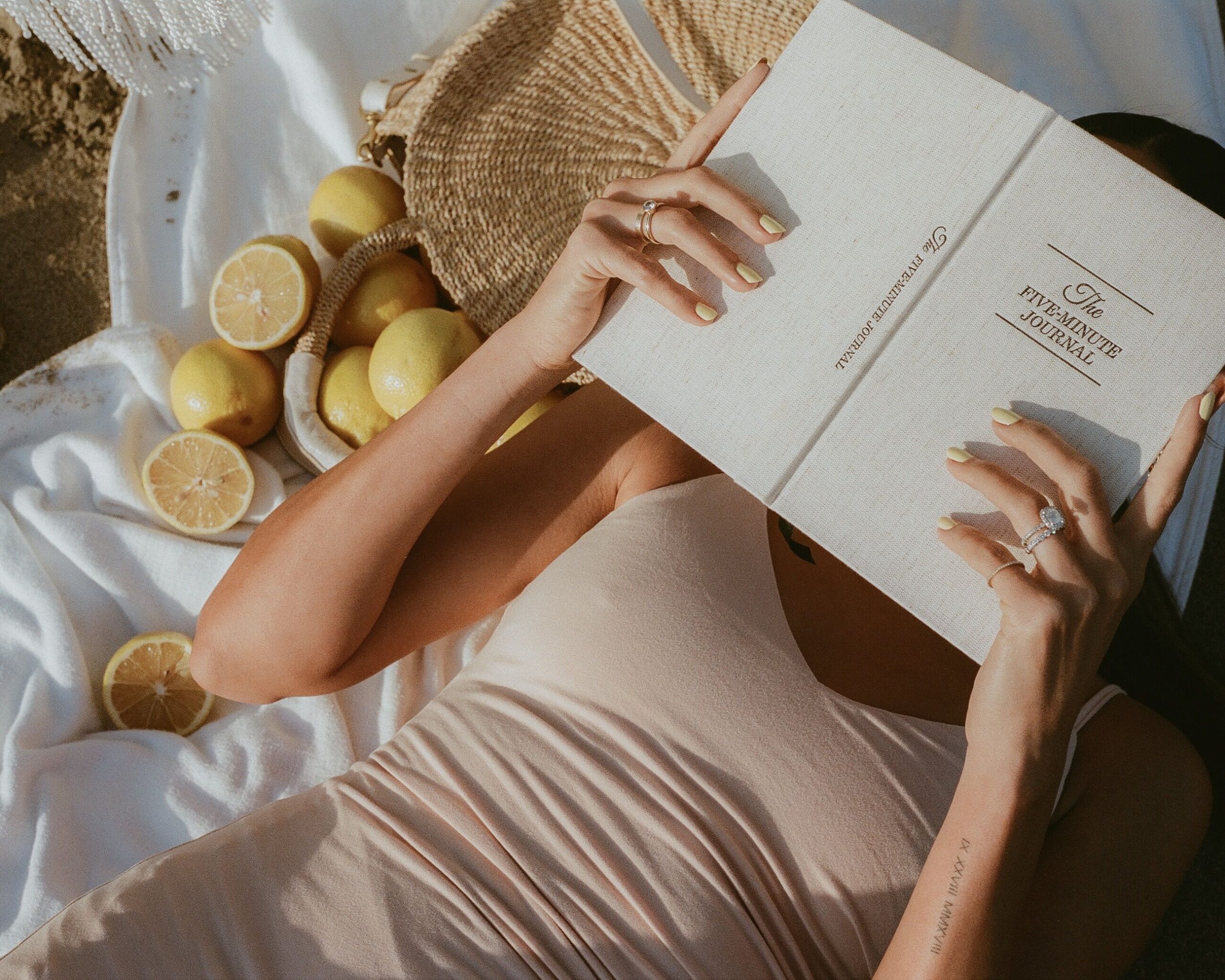 EACH SHADE OF CAPRI:
+ Lil Lemonchello: Just like the drink, this bright, pastel yellow cream is refreshing and the perfect serving of sweet.
+ Peach Gelato: What pastel dreams are made of! A light peach with just a touch of nude.
+ Capri Sunset: I bottled up the prettiest sunset into a gorgeous dusty mauve cream. I wear this color at least 1x a month.
+ Rosé Spritz: I'm obviously inspired by booze and this punchy pour of pink is fun and feminine.
+ La Fontelina: Blue skies, blue water, blue beach umbrellas. This muted baby blue cream miiight be my favorite and represents one of the most insane places in Capri.
+ Isola Di Capri Cuticle Oil: Top off your mani with this hydrating Vitamin E treatment. I'm obsessed with the gardenia scent, too!
THANK YOU for your continued support on my brand and my products! I love having the opportunity to connect + serve via things like this and could not do it with you! And obviously, HUGE thank you to the team at NCLA for dealing with me along the way…LOL.
Don't forget to tag me as you're wearing the colors, k? Hope you enjoy #takemetocapri!
What's your favorite?