10 Easy ThanksgivingSides & Apps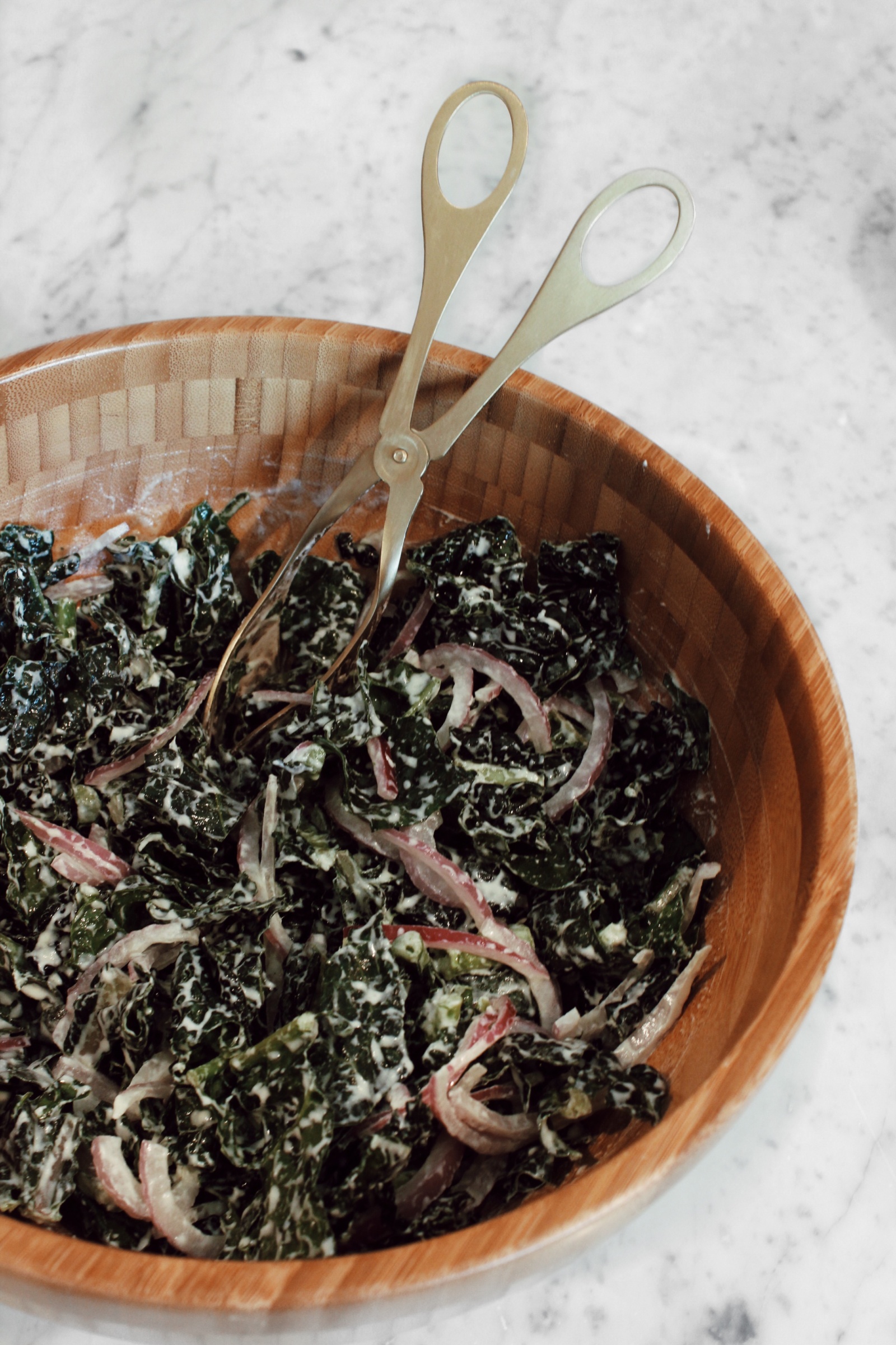 Thanksgiving is always a favorite holiday of mine because I love everything it encompasses: cooking all day, (usually) drinking all day, and hosting. I live for putting together a menu, planning the tablescape, and hanging with my family for the day. We keep things chill in terms of dressing up and all that and this year I plan on taking a serious break from my phone. There's a combination of music and football on all day and the vibe is always low-key. Including the food.
Obviously it's a holiday surrounded by food but that doesn't mean it has to be complicated. I usually make recipes I've tested before and I do everything I can to prep the day leading up. For everything you need to know about hosting, read this blog post. And for 10 easy AF sides + apps, keep reading because I'm sharing some from my kitchen and a few I've saved on Pinterest.
BTW I now have 'recipe cards' for all my recipes so you can print for your convenience. Enjoy!
APPS
+ Burrata, Beet + Basil Salad: This salad, like most things I make in the kitchen, is easy and delicious. People who don't particularly love beets are always impressed by the flavors combined in this salad, so that's saying something. It's like a creamier, less acidic Caprese salad.
+ Homemade Hummus: I like to mix in light and fresh apps, especially when there's going to be a lot of food served for the main course. Cut up veggies to go alongside for a very simple and nutritious start to the feast.
+ Whipped Feta and Goat Cheese with Hot Honey: I haven't made this recipe yet but as soon as I saw it on Pinterest, I saved it. Feta, goat cheese, and honey? I'm in. Looks easy, too.
+ Baked Honey and Goat Cheese Pears: As I share these recipes, I'm realizing that almost every one involves cheese. If you're dairy intolerant, SORRY! I couldn't not share this boujee-looking app though since it only takes 10 minutes to make.
+ Jalapeño-Goat Cheese Grilled Stuffed Mini Peppers: More goat cheese LOL. I clearly have a type. The mix of sweet, spicy, crunchy, and cheesy is perfection in my opinion.
SIDES
+ Baked Kale Ricotta Salad: Baking the kale gives this salad a savory twist and people tend to enjoy the leafy green more when I do this (if they're someone who doesn't typically love kale). And since it's a warm salad, it's one I like for this time of year.
+ Pea, Mint + White Truffle Pasta: To switch things up, try this veggie-filled option instead of heavy mac n cheese this Thanksgiving. There's goat cheese and truffle oil so you'll survive.
+ Oven-Roasted Cauliflower with Tahini Sauce: You probably already know about my obsession with Tahini so I'm obviously trying this. Very fitting for Thanksgiving with a Meditteranean twist.
+ Peach Burrata Salad: Depending on where you live, you can still find juicy peaches in season and I can't recommend this salad enough. Plus, it's gorg!
+ Roasted Sweet Potatoes and Brussels Sprouts: Probably the most traditional recipe on the list and you can prep this one the day before. Roasting veggies is one of the most fool-proof ways to cook them so if you're a newbie, try this.
What's on your menu for the holiday?